Airsys.Cloud provides wide range, simple, instant and reliable communications in the transport and delivery of goods.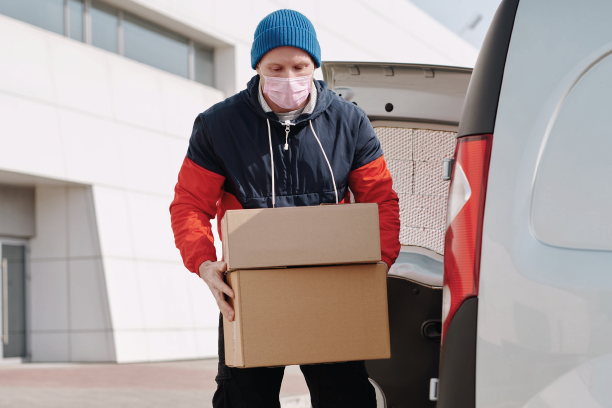 Teams maintain connections on existing mobile broadband networks enabling jobs to be completed without compromise. Drivers can easily communicate with control centres whilst on the move improving efficiency, while Airsys.Cloud's Task Management capability supports order management, proof of delivery etc.
With Lone Worker Protection, control centres can be alerted to unexpected events, keeping drivers safe and secure and providing early notifaction of the unexpected to help manage events as they unfold. Vehicle tracking and geofencing can alert delivery destinations of upcoming deliveries.
Airsys.Cloud will co-exist with other applications such as navigation, so that only a single device is needed.
What is Broadband Push-to-Talk?
Broadband Push-to-Talk offers two-way radio like communications using the cellular network at a local, national and global level. It can be a solution that stands alone or is integrated into existing systems.  Being a subscription-based solution, you can greatly reduce the upfront cost.
Airsys.Cloud Key Features
Local, national and global instant communication
Multiple user groups/channels customisable down to user level
Incumbent radio infrastructure integration
Sophisticated dispatcher
Task manager
Record history
Device/ Vehicle tracker

Notification when vehicle enters or exits a zone
Track vehicle and trace its movement history
Lone worker protection

Man down
Impact detection
Movement alarm
Periodic checks
Emergency teams
BS 8484:2016 Compliant (with compliant device)

Video calling and PTV (push to video)
Remote control

Ambient listening
Camera access

Sophisticated Geo Fencing
Contact Us
Our dedicated team of Broadband Push-to-Talk specialists are here to work with you to deliver your needs, whatever your requirements. Within the Broadband Push-to-Talk market, Airsys.Cloud has become an essential provider of telecommunications solutions. Discuss with our team today on how we can do more with what you have.